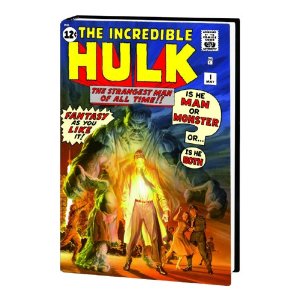 Marvel is proud to present the tales of the everyone's favorite man-monster from the very beginning: From the earliest Stan Lee and Jack Kirby issues that put an irradiated angle on the Dr. Jekyll/Mr. Hyde complex to the Steve Ditko's psychological slobbernockers in Tales to Astonish and the Jade Giant's return to his solo series, this Hulk-sized collection is the foundation for every purple-pants'd adventure ever!
Collecting the first adventures of the Jade Giant in one painstakingly restored volume with every page, every pin-up, and every letters column. Not to mention unused covers, critical essays, and bonuses galore!
Community content is available under
CC-BY-SA
unless otherwise noted.