The Quiet Room

Episode

21 of season 2

Director

Reza Badiyi

Writers

Karen Harris, Jill Sherman Donner

Original airdate

11 May 1979

Alias

David Balland

Preceded by

Followed by
The Quiet Room is episode twenty-one in season two of the live-action TV series The Incredible Hulk. It originally aired on May 11, 1979 on CBS.
David learns that the star doctor at a sanitarium for the insane is subjecting his patients to unethical mind control operations. When discovered, David is placed in a straight-jacket himself without an ally to turn to. His safety, the safety of the other patients, and that of a staff doctor lie in the power of the Hulk.
Lou Ferrigno ... The Hulk
Joanna Miles ... Dr. Joyce Hill
Philip Abbott ... Dr. Murrow
Sian Barbara Allen ... Kathy Allen
Robert F. Lyons ... Sam
Robert Feero ... Gene
John Petlock ... Dr. Caldwell
Vince Howard ... Mark
Kopi Sotiropulos ... Houdini / Mr. Wilson
Lawrence Howard ... Tom Vincent
Gino Ardito ... Frankie
Dick Winslow ... Laundry Man
Drew Michaels ... The Bully
Behrouz ... Counting Man
Highlights
Edit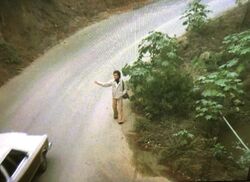 Hulk out 1: Being put in a straitjacket because he's seen the videotape that proves that the sanitarium doctor is performing unnecessary lobotomies on the patients, and then thrashing around so much that he bangs his head on the floor
Hulk out 2: Being stuck in the police department's voice mail system when he knows his friend is about to be the next lobotomy subject, only to have the police finally pick up the phone after he's turning into the Hulk
Community content is available under
CC-BY-SA
unless otherwise noted.