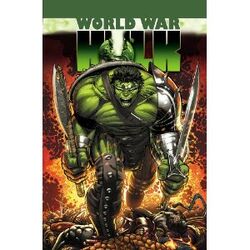 World War Hulk is a comic book crossover storyline. Exiled by a group of Marvel "heroes" to the savage alien planet of Sakaar, the Hulk raged, bled, and conquered through the pages of last year's Planet Hulk epic, rising from slave to gladiator to king.
Now the Hulk returns to Earth to wreak his terrible vengeance on Iron Man, Reed Richards, Dr. Strange, Black Bolt – and anyone else who gets in the way! Stronger than ever, he is accompanied by his monstrous Warbound gladiator allies, and possessed by the fiercest and purest rage imaginable.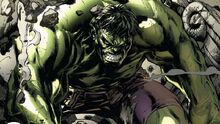 During the Manhattan siege of Hulk, the Thing tackles it when it attacks the Baxter Building in search of Richards; the two have fought several times over the years, giving life to very intense duels every time; however this time, although Ben exhibits an excellent technique of struggle, Hulk proves to be too superior for strength and strength and he shoots it effortlessly.
Community content is available under
CC-BY-SA
unless otherwise noted.